I've never liked boxes. I've never liked trying to fit in or conforming to certain standards. So when I branched off from the world of being a dietitian working in hospitals and opened my own practice I had certain ideas of how I wanted it to be.
I wanted to focus my time and energy on sitting down with people one on one and helping them become the best and healthiest versions of themselves.
I wanted to talk about real food, but also soul food (check out what I mean by "soul food" here)
I didn't want to spend my time and energy in the kitchen creating recipes, taking pictures of food, etc.
But I had been trained to think – If I'm a dietitian, I need to have a blog with recipes, right? My inner rebel said no. And my good dietitian friend Kara Lydon (recipes featured below) also said no because authenticity > boxes. So I don't really post a lot of recipes because it's not my jam! However, there are a few values I hold when it comes to food and cooking:
Food should taste good, and it should spark joy (Marie Kondo, you know?!)
The more connected we are to our food, the better. There's absolutely a time and a place for convenience foods, takeout and food on the go don't get me wrong. I LOVE dining out exploring new foods and whatnot. But home cooked meals provide a certain level of comfort, self-care, and health benefits not to mention saving you money.
I don't want to spend hours in the kitchen. I like to do things outside of work like meet up with friends, read, go to Barre class, or whatever. I don't want my meals to take forever and a million ingredients to make.
SO i've compiled a few of my favorite recipes here for you from some of my good RD friends who DO love to do this stuff! I'm so thankful for them and sharing this passion of theirs with the world. I hope you enjoy! (Click images for the recipes!)
The contributors:
Preventionpantry.com – Jillian Greeves, Registered Dietitian, plant based whole foods easy recipes
Karalydon.com – Kara Lydon, Registered Dietitian, whole foods, comfort foods, emphasis on the satisfaction factor!
Cookieandkate.com – Kate, food blogger and cook, vegetarian whole foods recipes
Pesto Sheet Pan Chicken & Veggies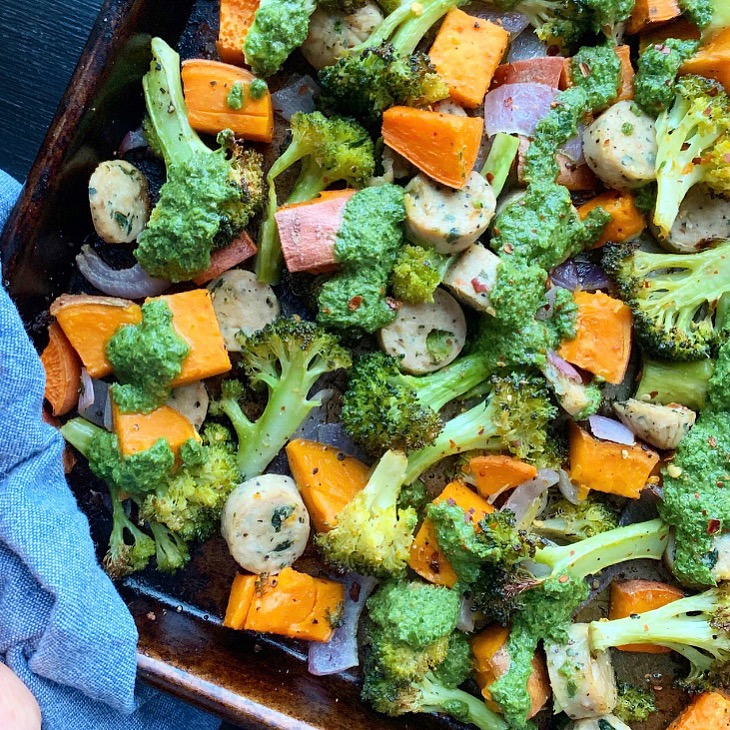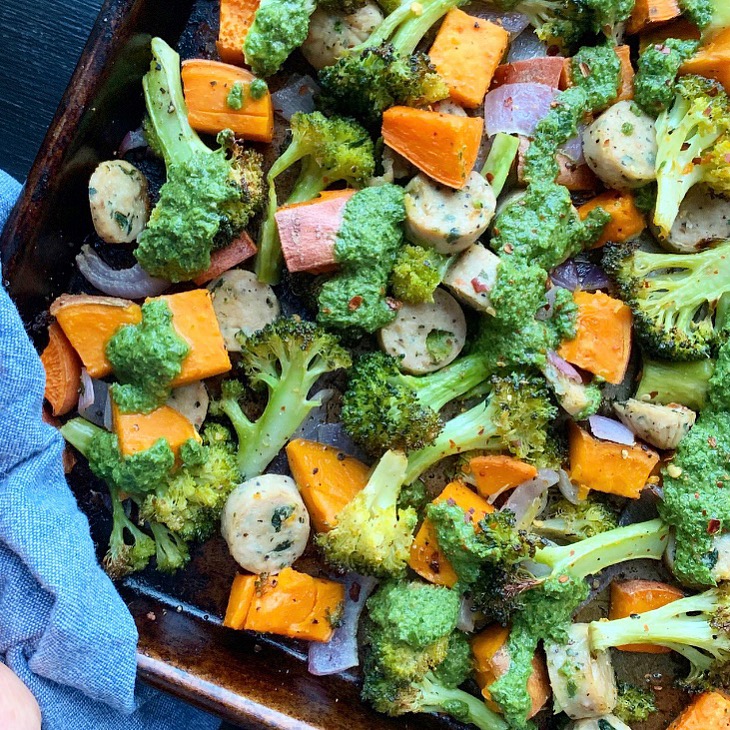 Veggie Fritatta
Sea Salt Maple Pecan Energy Bites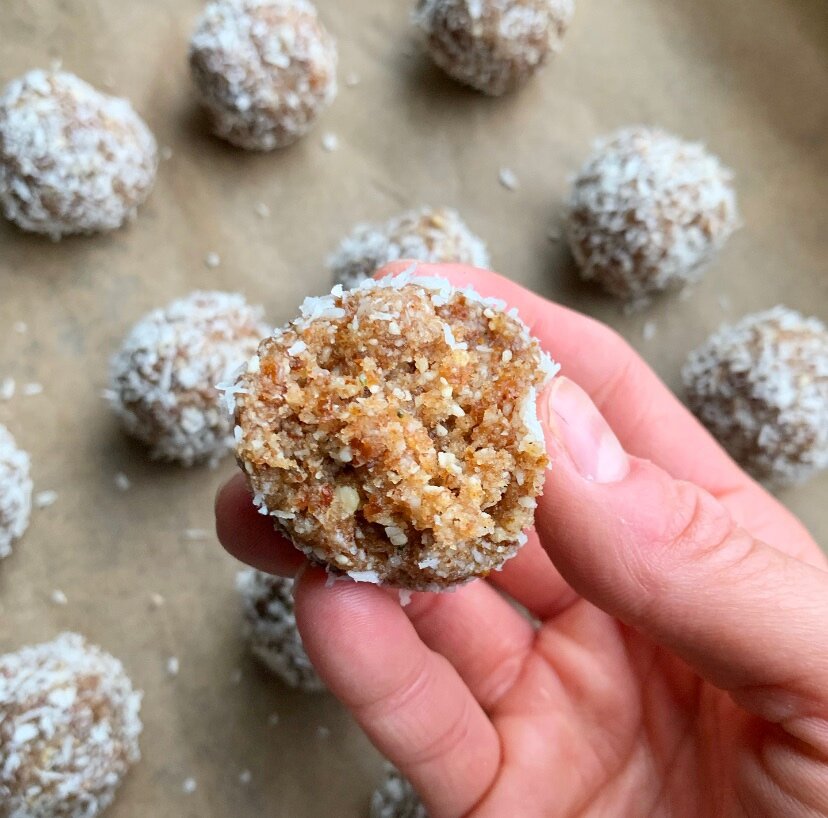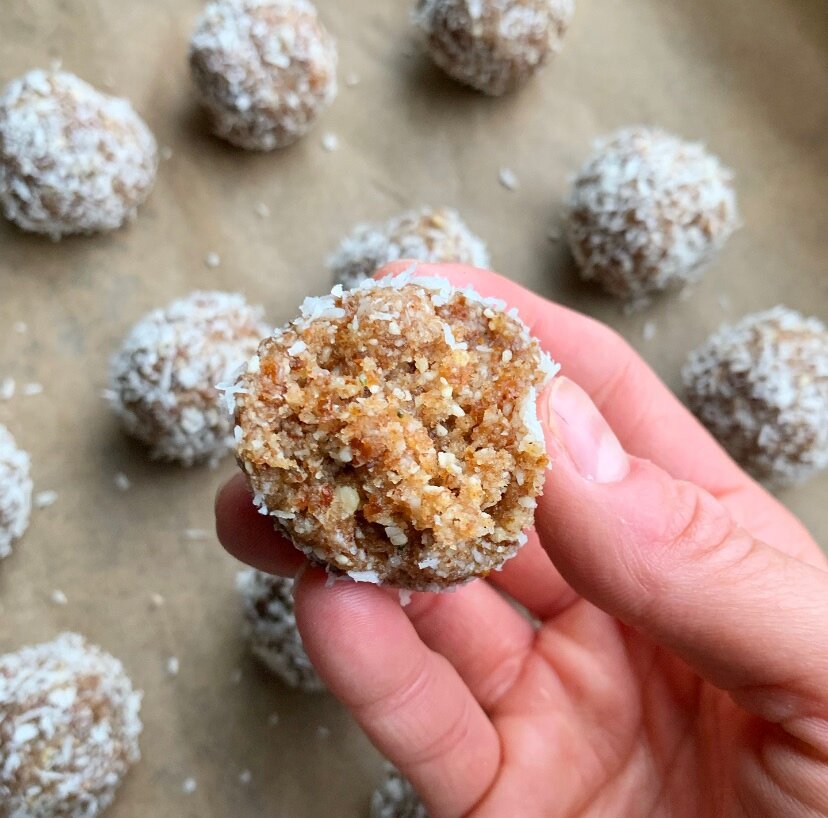 25 Hearty Soup Recipes for the Winter
Vegan Lentil Sheperd's Pie with Mashed Cauliflower
Perfect Roasted Sweet Potatoes
Easy AF Veggies You'll Actually Eat (by me! What a surprise!)